Isuzu D-Max 2007 factory workshop and repair manual download pdf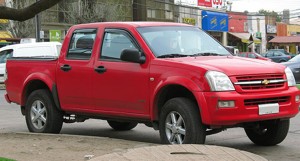 Isuzu D-max 2007
on PDF can be viewed using free PDF reader like adobe , or foxit or nitro .
File size 168 Mb Searchable PDF document with 6020 pages..
This manual covers the Isuzu DMAX sold in Australia as the Holden Colorado, is elsewhere as the Chevrolet D-Max, Chevrolet Colorado, or in South Africa as the Isuzu KB.
Engines
4JA1/4JH1 MODELS 2.5L Turbo Diesel
4JK1/4JJ1 MODELS 2.5L Turbo Diesel
C24SE MODEL 2.4L Petrol
HFV6 MODEL 3.6L Petrol
Contents
Electrical Wiring Diagrams
Automatic Transmission Unit Repair
Air Conditioning
Automatic Transaxle
Body
Body Electrical
Brake
Charging
Clutch
Collision Body Repair Manual
Cooling
EFI
Emission Control
Engine Mechanical
Engines
Exhaust
Front Axle and Suspension
Ignition
Lubrication
Maintenance
Manual Transmission
Propeller Shaft
Rear Axle and Suspension
Service Specifications
SST and SSM
Standard Bolt Torque Specs
Starting
Steering
Transfer
Software: ClickCartPro, Copyright 1999-2022 Kryptronic, Inc. Exec Time: 0.027413 Seconds Memory Usage: 1.973053 Megabytes